Musical formulas
Duet Alain Trévarin / Didier Squiban
Alain and I met at the sausage fair in Plestin Les Grèves 25 years ago during a concert with the bard Manu Lann Huel, Kkristen Nogues, Jacques Pellen…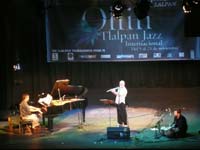 Trio Squiban, Vandenbulcke, Kerihuel
I met Jérôme in June 2007. Our first concert took place in front of 17,000 people in Rennes stadium and we hardly rehearsed. Since then, we have recorded 3 albums together: ADARRE played in duet, l'ESTRAN played in sextet and the LIVE in Mexico with Pascal.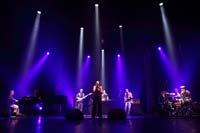 Mesk
Mesk means « mixing ». That says it all, or almost all… They make a nice bunch of mates, a team (including Ludo and Phil, the sound and light directors). I truly think that the mesk CD is a major success of this new genre we created: electro- jazz- celtico – pianistico – vocal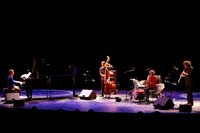 Breizh connection
I gather around this quite grandiloquent title almost everything I am proposing at the moment (and even in the past). Music remains the main thread together with the mix (Mesk) between classical, Celtic, jazz and many other musical influences.